Office Visits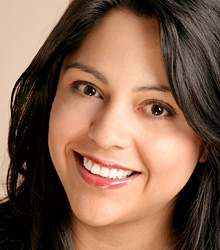 Complimentary Exam
Your first visit to our office will be a free exam for you or your child. The doctor will carefully examine the teeth for a wide range of possible orthodontic problems, such as crowding, cross-bite, gaps, etc. Once the doctor has a clear picture of the most likely course of treatment, we'll discuss what type of treatment is necessary, how long it will take, and estimate how much it will cost. You'll understand everything you need to know in order to decide whether to proceed with treatment.
Records Appointment
After your complimentary exam, if you decide to proceed with treatment, records are then made to determine the best course of treatment. Complete diagnostic records typically include a medical/dental history, clinical examination, study models of the teeth, photos of the patient's face and teeth, and X-rays. This information is used to develop a custom treatment plan that addresses the unique needs of each patient. These records are also helpful in tracking the progress of treatment as the teeth move under orthodontic care.
After the doctor has thoroughly evaluated your diagnostic records, we'll explain your treatment to you in detail, including the cost for your particular case.
Regular Appointments
After the Records Appointment, we'll be ready to schedule the appointment to get your new appliances (braces, expanders, etc.) placed. Getting appliances placed usually takes one to two hours. You'll then see us at regular intervals four to eight weeks apart for an adjustment, which takes about 30 minutes.
Patients are seen by appointment only. We make every effort to be on time for our patients and ask that you extend the same courtesy to us. If you cannot keep an appointment, please notify us immediately.
---
Convenient & Secure Online Services with Sesame 24/7
We value you as our patient and appreciate your commitment for continued oral health. We understand the importance of providing you online convenience to manage your patient information, which is why we are excited to partner with Sesame Communications in our effort to stay connected. Using our convenient online services is easy. You simply log in to your account from our website, where you have access to all of your patient information, online 24-7, in a safe, secure environment that exceeds HIPAA requirements. We are pleased to offer you this convenience free of charge, and to share with you all of the amazing features offered to you through Sesame 24-7:
Email and text message reminders

Customize how you receive appointment reminders with email, text messaging, and/or voicemail. You can also download a reminder for use in your calendar so you don't forget your next appointment. After you log in to your account profile, you can confirm appointments online - reducing reminders altogether.

Financial Pages

Just like our appointment reminders, you can customize how you receive financial reminders through email or voicemail. After you log in to your account profile, you can review and print your financial ledgers without having to call our office.

Online Bill Pay

After you log in to your account profile, review and pay your bills online directly through our website. All online payments are protected in a secure server via SSL (Secure Sockets Layer) so your credit card information is encrypted as you enter it.

View Images

Access and review your dental images and X-rays online from the comfort of your own home.

Share your smile with family and friends

If applicable, share your Invisalign® ClinCheck® via email and Facebook - show your family and friends how easy it is to improve their smile, too!

Post-Appointment Feedback

After your appointment, we'll send you a link to an online survey where you can let us know how we're doing (and what could use some improvement).
The best part about these features is that they are already available to you! All you need is a personal email account, then call or email our office, and we will gladly provide you with your own personal login information.
You are not only our patient but also a member of our extended family. Thank you for choosing us to be your orthodontic care provider.
Office Visits / Financial Information / Testimonials / New Patient Forms