Testimonials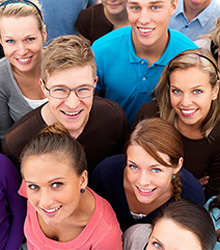 "Each visit with Dr. Spurrier and his team exceeds expectations. The staff is always friendly and attentive and we are in and out quickly. Dr. Spurrier always takes the time to speak to my daughter and me about her progress and how the plan is progressing. So glad we chose this practice!"
— Morgan
---
"Spurrier Orthodontics is top notch. Dr. Spurrier sets the tone for a warm and friendly atmostphere. It is always a pleasure to see the staff and Dr. Spurrier makes each patient and parent feel imprtant and valued. I am very happy with our decision to go with Spurrier Orthodontics and would HIGHLY recommend them to anyone considering orthodontics. And I am thrilled with the results of my son and daughter's teeth. Their smiles will be set for life! Thank you Dr. Spurrier and staff!"
— Cassandra D.
---
"Spurrier Orthodontics is leading the way in customer care! From the moment you walk in to the second you leave, everyone you encounter is pleasant, helpful, and very professional. They truly care about the patients. My oldest son was a patient many years ago and I was delighted to see a recent newspaper clipping of him on their highlights board. All these years later and they are still counting him as family. Dr. Spurrier spends so much time with his patients and always a smilie on his face. My Rating? Top notch!! Way to go Spurrier Orthodontics! You guys are great!"
— Carla F.
---
"I completed my treatment a year ago, so can evaluate the entire process. I decided at age 60 that I wanted to be able to smile with my mouth open. I was recommended to Spurrier by my dentist, and from the very first visit I knew that THIS was the right place. The staff is friendly and professional, the entire office is state of the art, questions are answered immediately, and a treatment plan was thoroughly explained. The costs were very reasonable with various options for payment. I was surprised at how quickly my teeth straightened, and now...wow! looking in the mirror and smiling just makes ME smile! This was a great experience, and I'd recommend Dr. Spurrier and his outstanding staff to anyone."
— Laurence T.
---
"We have had the best treatment and service for our son from Dr. Spurrier and his excellent, well-trained staff! Our son had braces on his upper teeth for a year and now he is wearing a retainer, we are extremely pleased with the results. We are so glad we chose Dr. Spurrier for our son's orthodontic treatment and continuing treatment!"
— Adam C.
---
Office Visits / Financial Information / Testimonials / New Patient Forms